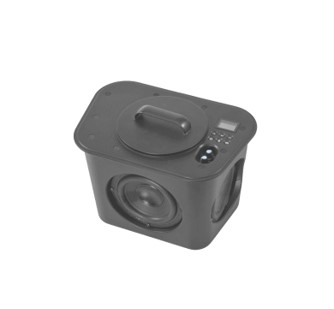 WR - FX SUB WOOFER
Take your audio experience to the next level with this FX Subwoofer, which delivers a nice punch, enhancing your audio experience. While it quickly connects, via Bluetooth, to the EcoXGear Speakers, it is powered by the WaveRunner battery.
2019 or 2020 Yamaha Exclusive EcoXGear Bluetooth FX Speakers required.
Easy installation under the rear seat.